Wednesday, September 09, 2009
New Images From Sylvain Chomet and Jacque Tati's The Illusionist
From the maker of "The Triplets of Belleville", Sylvain Chomet, comes a few pictures of his new Animated movie "The Illusionist".
This looks gorgeous! Since Im working with 3d most of the week, its refreshing and inspiring to see "real" animation movies stil beeing made. (also cant wait for the new disney movies`s return to 2d with "The princess and the Frog")
Here are the four pictures, as freshly released by Pathe.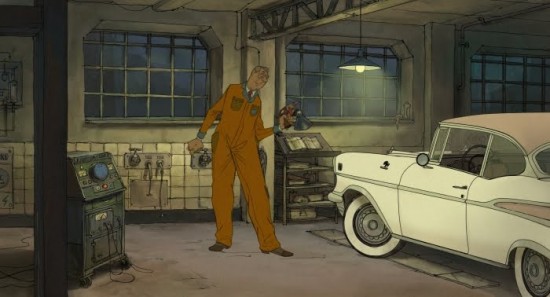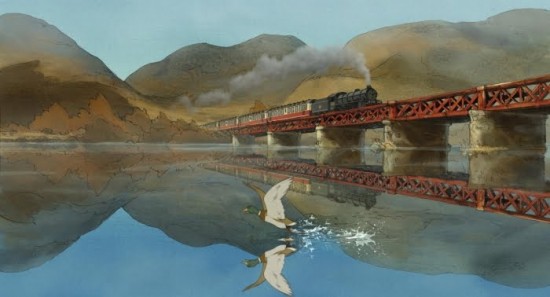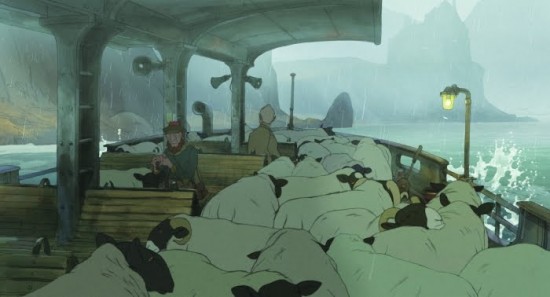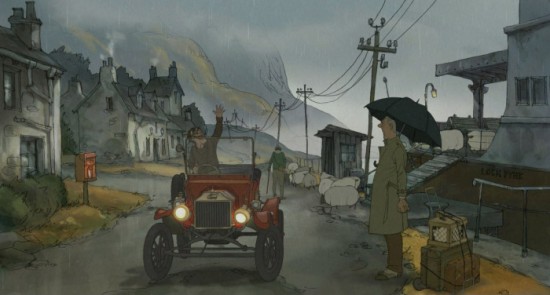 "You might recognise the likeness of Jacques Tati in one of these characters. The film is based upon an unproduced script of Tati's and according to the official synopsis this is the "story of a dying breed of stage entertainer whose thunder is being stolen by emerging rock stars. Forced to accept increasingly obscure assignments in fringe theaters, garden parties and bars, he meets a young fan who changes his life forever".

It appears to be a period piece, which is not a surprise; sheep feature prominently, as do cars and other means of transportation; the animation favours a watercolour look which suggests nostalgia; the actual performing of illusions appears to be somewhere off screen so far, and I don't know about you but I can't see a drop of rock music anywhere. What a tease.

Chomet certainly seems to have a strong Anti-American streak, caricaturing US tourists in both Belleville and his Paris Je'taime live-action short as being snap-happy fatties in Mickey ears. Bashing Disney seems a bit rich when Disney were responsible for refining the craft on which he's built his work, and definitely set the precedent for much of this stylistic choices.

He has also, so far, shown a complete lack of control in plotting and pacing. There's no denying how charming his work is, how wonderfully drafted, imaginative and full of character but there's not been much narrative discipline on display. Here's hoping The Illusionist, with the help of Tati's screenplay, pulls that particular rabbit out of the hat"
- /film.com
Labels: animation, animation news
Teaser for "Up in the Air"
awesome cutlery
Video Premiere: Basement Jaxx: "Feelings Gone"
Tuesday, September 08, 2009
Spotify!
Subscribe to Posts [Atom]